About Us
Mike Evancho and Gary Smith are the founders and owners of Oasis Commissary. The pair met when starting the resident commissary division for a large, corporate conglomerate. After building a successful division, Mike and Gary decided to branch out on their own and created a company solely dedicated to resident commissary. Oasis Commissary Services packed its first commissary order in Mike's garage in 1994. Today, Oasis Commissary has grown to operating eight distribution centers along the East Coast.
Mike and Gary are still actively involved in each of Oasis' commissary operations. Oasis was founded on the principle of providing quality and personalized service to our clients. Mike and Gary have worked diligently to build a team of corrections and business professionals that mirror Oasis' core values. Today, Oasis employs over 190 corrections trained employees.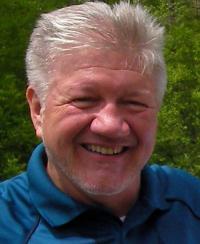 Mike Evancho began his 38 years of vending and food service in 1972 when he was given the opportunity to work for Interstate United Corp., now known as Canteen Corp. In his 16 years with United, Mike worked his way to become the District Manager of Dinning and Vending Services. The experience gained while working with United laid the foundation for Mike's success as he relocated to Florida in 1988 to head up the Regional Managers position over all vending, dining, catering, and food operations for the C.L. Swanson Corp. A year later Mike developed the Commissary Division within Swanson encompassing all aspect of the resident commissary business including all sales, marketing, training, installation, purchasing, and inventory management.
Recruited by Service America in 1992, Mike moved to Georgia as the company's Director of Commissary Services. Mike was responsible for creating Service America's entire resident commissary program. Coupled with his many years of food service experience and intense research to find the best commissary software solutions, Mike became an expert in the development and management of resident commissary networks. Mike went on to develop a sales force and operational training program as well as create a pro forma income statement which he implemented into the design, installation, and operational programs for two distribution warehouses.
With the knowledge of resident commissary systems, Mike Evancho and Gary Smith launched Oasis Management Systems Inc. in 1993. Today, Oasis is the fastest growing corrections company devoted exclusively to resident commissary. Mike continues to educate the corrections industry on the benefits of privatized commissary and the advancements of Oasis' commissary technology.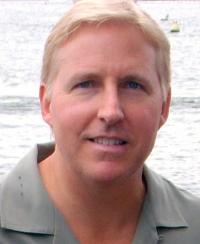 As a graduate of the University of Georgia, Gary Smith holds a Bachelor of Business Marketing and a Masters of Business Administration. Both undergrad and graduate degrees reflect Gary's knowledge of personal selling and marketing strategy along with advanced financial investment and accounting systems. After completing his degree requirements in 1987 Gary began his career with Service America as a Staff Accountant. Promoted to Area Accounting Manager in 1990, Gary oversaw twenty-three different vending facilities generating over $13 million annually. Responsible for all financial reporting, budgeting, tracking, and accounting program development, Gary set the standard for the Atlanta, GA district. In 1991, Gary was promoted to Regional Controller for Service America. As Regional Controller, Gary oversaw a $45 million region and manage all budgeting, strategic planning, financial analysis, new business financial approval, and financial reporting.
In 1992 Gary shifted from financial accounting to operations management for Service America's Commissary Division. In this position, Gary was responsible for all aspects of the resident commissary operations nationwide in which he dealt specifically with software maintenance, support, and both operator and client control.
In 1993 Gary Smith and Mike Evancho partnered to create Oasis Management Systems Inc. With his financial background and business experience, Gary stands at the forefront of Oasis' technological advancements within the commissary industry. Today, as a result of his extensive commissary and accounting software expertise, Gary is recognized as one of the industries most knowledgeable automated systems application experts.